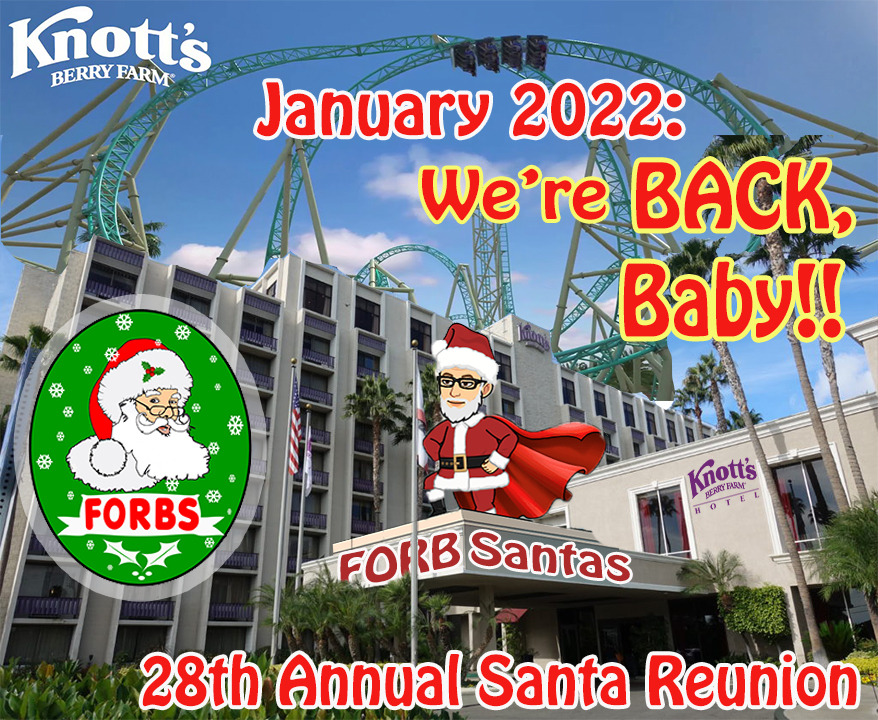 28 YEARS OLD
& Still Going Strong!
The modern, professional
Real-Bearded Santa World
was born here, in 1995.
And it will take more than the
WORST YEAR EVER!
to put a hitch in our giddyup...
In 2022, we return for the 8th time to one of our FAVORITE venues:
Knott's Berry Farm
"America's ORIGINAL Theme Park"
---

SPECIAL THANKS TO REUNION SPONSORS CHERRY HILL